Team Captains are true leaders who can motivate and energize their team. They are health conscious and will spread the word to grow their team by recruiting co-workers, friends, and family for the largest fitness office part in Doral!
Become a Team Captain today and start your journey to the Doral Corporate Run.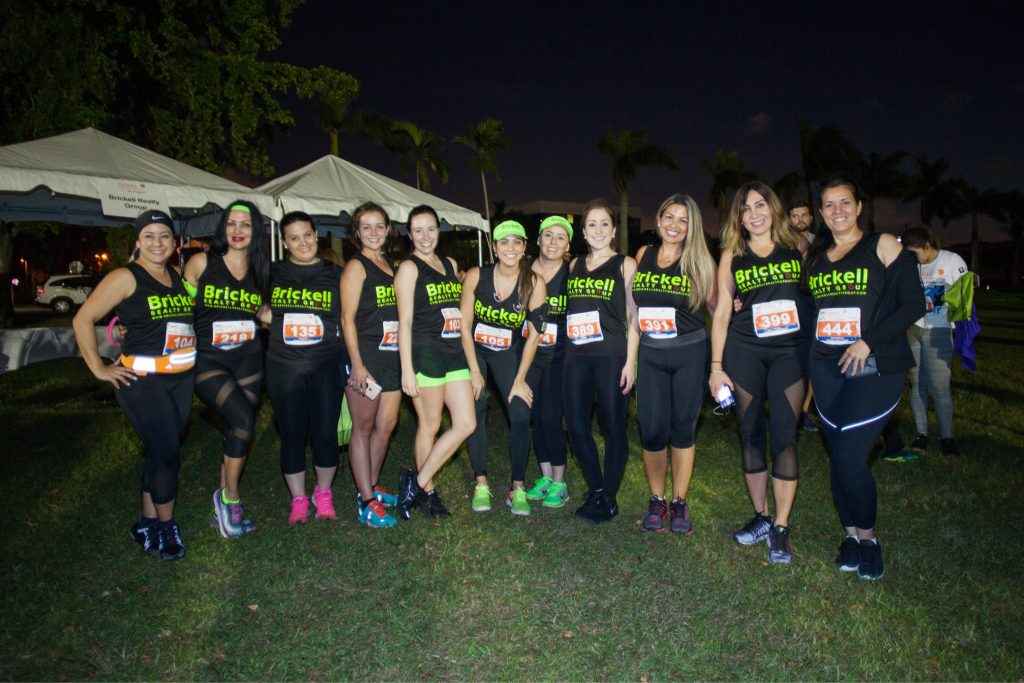 Responsibilities
Create A Team
Add your organization information and create an account. Minimum of 4 members per team.
Grow Your Team
Spread the word to your coworkers, family, and friends. Print the official race flyer, race poster, and use the official race logo in your company event page.
Excite Your Team
The perfect team captain is enthusiastic about health and fitness. Share that passion with your team to create a better experience for everyone!
Design Team Tee Shirts
Design a tee shirt for your team members to wear on race day. Upload the tee shirt design to be entered in our Tee Shirt Competition on our Facebook page.
Reserve Team Tent
A perfect meeting place before and after the run for your team. Choose the correct size in your Captain Account for the amount of participant on your team.
Set Up Packet Pickup
Choose to pick up your team's box together or have the team members go individually to the packet pickup location. Please remember to pay any outstanding invoices before packet pickup. You can create invoices in the Team Captain portal.
Tent Rental
Celebrate with your team! Create your team and reserve your tent before the November 21 deadline.
Fees
$295* – 10'X 10' Tent Recommended for 10-25 people. Includes: 1 Table, 2 Chairs, Tent Locator Sign
$395* – 10'X 20' Tent Recommended for 25-50 people. Includes: 2 Tables, 8 Chairs, Tent Locator Sign
$595* – 20'X 20' Tent Recommended for 50+ people.  Includes:  4 Tables, 16 Chairs, Tent Locator Sign
*Processing fees will apply
Extra chairs and tables are also available for rental.
Please Note: Due to event host regulations, alcohol is not permitted! Grills, cooking appliances, and glass bottles are strictly prohibited as well. Please dump trash in designated trash cans. Coolers and bags are subject to search. 
Important Dates
November 1, 2019: Last day to register to receive a personalized BIB number.
November 15, 2019: Team payment due. Pay your invoices on the Team Captain Portal.
November 19, 2019: Last chance to nominate someone for the Workplace Wellness Award
November 21, 2019: Deadline to submit t-shirt design for the T-shirt Design Contest. Send design to info@doralcorporaterun.com with the subject "DCR2019 Team Tee Shirt Design"
November 21, 2019: Deadline to pay your team tent balance. If your invoice isn't paid by this date, you will lose your tent reservation.
November 26, 2019 – November 30, 2019: Vote for your favorite T-shirt design on the Doral Corporate Run Facebook Page
November 30, 2019: Last day to register to have race number included in team box, and get included in team invoice (if your company is paying for all employees).
December 1, 2019: Team must be paid in full. Last day to create a team. Individual payments will be the only option.
December 3, 2019 – December 5, 2019: Packet pickup. Location TBA. Team Captains could pick up for entire team or just individuals. Team box includes: Bib numbers, t-shirts, safety pins, and race day information.
December 5, 2019 RACE DAY! 6:45 PM
Race day registration is available at race site for $45.