Entry Fees
Through September 30 = $30
October 1 – November 5 = $35
November 6 – December 1 = $40
December 2 – Race Day = $45
Payment Options
1. Employer Full Payment – Company pays 100& of participant's entry fees
2. Employer Partial Payment – Company pays for a portion of each registration
3. Limited Participant Payment – Company pays for a set number of participants
4. Individual Payment – Participant pays their own registration fee
*Invoices can be made inside the Team Captain account in financials.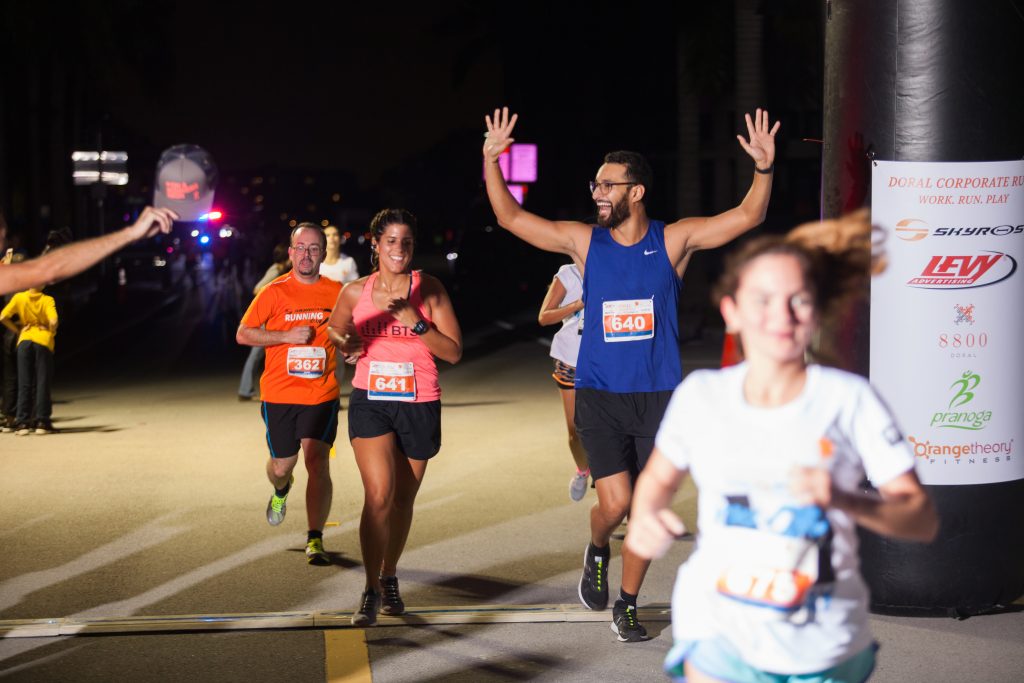 Packet Pickup
Team Captains have the option of picking up the team box for all participants or have all the participants pickup their own packet.
Each packet includes Bib numbers, t-shirts, safety pins, and exclusive sponsor specials.
LOCATION AND DATES:
Skyros Sports, 5335 NW 87th Ave c101, Doral, FL 33178
Wednesday, 12PM – 7PM
Race Site
Dasi, 10000 NW 25th Street, Doral, FL 33166
Thursday, 4PM – 6PM
Industries
Accounting
Advertising / PR / Media
Banking / Finance / Investments
Breweries
City Employees
Communication / Electronics / Computers
County Employees
Education (Private & Public)
Engineering / Architecture / Construction
First Responder
Government Employees (City/County)
Government Employees (State/Federal)
Health Related / Hospital / Medical Supplies
Hotel/Restaurant/Food Service
Insurance
Legal
Logistics/Freight/Import/Export
Manufacturing
Miscellaneous
Non-Profit Organization
Real Estate
Retail/Service/Staffing
Sports, Recreation, Gym & Clubs (running, tri, etc.)
Transportation
Utilities
Seeded Runners
At packet pick-up, Team Captains will receive wristbands for seeded runners. Runners with the wristbands will be allowed in the first corral at the start line.
Captains may choose 10% of their fastest participants (i.e. 40 participants = 4 seeded runners), up to a maximum of 15 runners. Seeded runners start at the front of the race. Seeded runners be able to complete the Doral Corporate Run in less than 25 minutes.
Start Corrals and Corresponding Race Number Color
Seeded- Orange Wristband
CEO- Gold bib number
Runners- Blue bib number
Walkers- Red bib number (40 minutes or longer)